Cloud-Based & Easy-To-Use
Aam Digital can be used in all projects where recurring interactions with beneficiaries are documented. Check out our selection of key functions in the areas of Case Management, Project Management and Monitoring & Evaluation.

Manage, Record and Analyse
Create digital case files of your beneficiaries. Decide which baseline-data you want to collect. Link your project activities to the case file and share information in realtime.
Mirror your daily processes and activities in Aam Digital. Record the attendance of the beneficiaries in your activities. Receive automated notifications of absenteism.
Analyze your case files. Receive automated reports and statistics. Export your data for further analysis.
Keep track of your projects
Our dashboards give you an overview of your projects at one glance. Immediately see critical developments and take action. Our dashboard can be customzed according to the needs of your projects.
Keep track of your team members' activities and ensure timely follow-ups. Ensure that you reached your organization's targets and make evidence-based management decisions. 
Keep track of your benificiaries' individual developments. Proactively make sure that nobody falls through the cracks.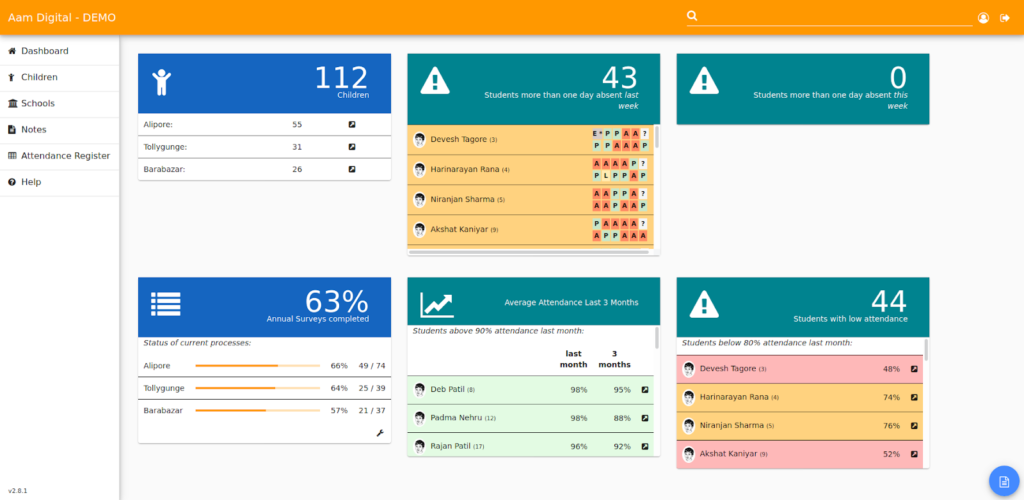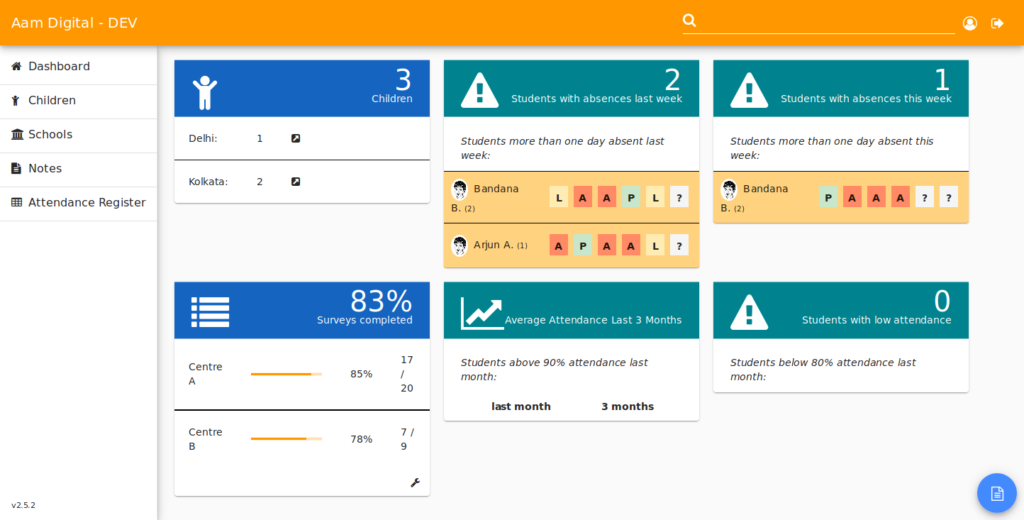 Ensure the success of your project
The data generated by Aam Digital is highly reliable, as it is a by-product of your daily work. You no longer have to rely on data collected in ex-post surveys.
Gain deep insights into how your work is progressing with easy-to-adapt and customizable reports.
Export data to any software for further analysis. Get seamless API integration with M&E tools such as TolaData.
As an open source product an integration with the tools of our choice is possible.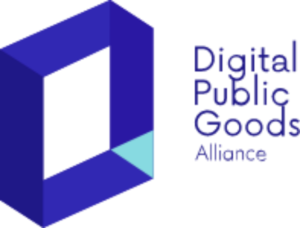 Rely on a high-quality, open-source Digital Public Good
Aam Digital has been checked and certified as a Digital Public Good (DPG), showing that we meet important standards as a tool for social impact organizations.
This includes quality of our software, technologies and processes. You can find us listed in the DPG Registry.
The Aam Digital platform is developed and run following highest security standards. Our SaaS cloud offer is hosted exclusively in German data centres and is fully GDPR compliant.
Aam Digital's software code is completely open source. That means the technical software is openly available for anyone to audit, extend or host on their own.
With our SaaS subscription offer we help you run the software in the most reliable and affordable way possible. But you are not "locked in" with us and can use the system on your own or with another IT service provider, if you want to.
Our case studies give you insights how Aam Digital is used in practice in the field.
If you have any questions about our Key Functions
or need help on additional topics – feel free to reach out!